Spy on SMS Messages Snapchat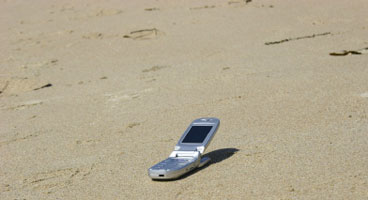 If you need to be discreet about your tracking, I recommend that you use their completely hidden version, which is called System Health and is only available from Gizmoquips download page. Who are their friends? Monitor and track web activity including website history. Youll need the mobile users iCloud information (apple ID and password) and make sure iCloud Backup is turned ON (On your iOS device: 2 and above.
Even if your phone doesnt have this feature then you can borrow your friends cell phone for a minute and click a picture from it which can be later transferred to your phone. Mobile spy SMS Spying Mobile spy – is an exclusive website designed for online monitoring activities and as the name suggests, this top spying app has everything you require to hack into the device. Illegal text messages hacking is prohibited and misuse should be avoided. You guys have done a great job with this. Keep an eye on your employees to ensure that they use their phone or their working time in a proper way. Image source: View the apps installed as well as any photos and videos taken with the phone.
Remotely track the location of their blackberry phone via the mobistealth webbased control panel. You can also save reports and create your own archive or print them. The monitored data will be stored and displayed in your control panel. Monitor the popular messaging apps including WhatsApp, Skype, LINE and iMessage. It has bubbles designed for hacking and gives many top features in integrated monitoring packages.
How to SPY on text messages (SMS) 100% FREE MUST SEE Spy On Sms Messages Snapchat TheFreeCellPhoneTracker. How To Spy or Read Someone Elses Text Messages? Capture the list of contacts registered in the mobile with names and phone numbers. Tracking your phone if it was stolen.
WHAT OUR CLIENTS SAY? Contacts. com.
The Free Spyware Application for Smartphone 1 5
Price: It is The Best Mobile Phone Monitoring Application for iPhone easy to set up, packed full of the most advanced monitoring features, and comes with 24/7 online support. It has appropriate pricing and gives all the details without missing out anything.
app to track smartphone knowing
app to track cell phone reviews
spy application for iphone phones free
smartphone tracker software for android mobile
mac spy software whatsapp free
the smartphone tracker za
spy a phone that was stolen
parental monitoring application hidden
hello spy mobile for android mobile
the hurricane tracker app for cell
parental control android software kindle fire
spouse tracker software for android
android phone tracking application for blackberry
monitor and at keystroke app informer
tracking location by phone
Detect and give you the evidence you need to prove that your employees are abusing business work time by spying for free their cell phones GPS locations, text messages and more. It can be text messages, geo location, call logs and almost every operation on the cell. Free online demo, $30 – $200 USD Supported: First, the app needs to be downloaded and installed on the blackberry device. Snapchat photo grabber tool is a tool which recovers the data shared via a snapchat app. Spy on their cell phone without them knowing.
Dian G. iPhone or android phones can be targeted through best hacking apps available online. Fast Mobile Spy Overview When comparing to similar services, Mobile Spy is greatly packed with outstanding capabilities. free demo, priced at Monitor Calls and Text Messages Knowing $27 per month or $150 per year. Follow all the steps to ensure that the software is installed properly.
Is There Any 8 Better Ways to Spy Blackberry Text Messages Free. Comprehensively all these communication is done via the text messages..
Be updated with everything your kid or your employee does. Supported: